Adrian said he might make a tutorial on how to graph with Ms Paint, but seeing as he hasn't yet, I think I will for him.
First off, you need to open Ms Paint (Durrr)
Next select the line tool, click down around the top, hold shift and then drag down to make a straight line to the bottom Do it one more time a little bit over to the right.
Now that the hard part is over (orly?) you can just hold Ctrl + A to select the screen. Go to the select option at the top and choose the transparent selection. Then press Ctrl + LeftArrowkey to copy and move the copy over. You only have to press that combo once, then you can just press the Left arrow key, or any other arrow key to move the copied selection around.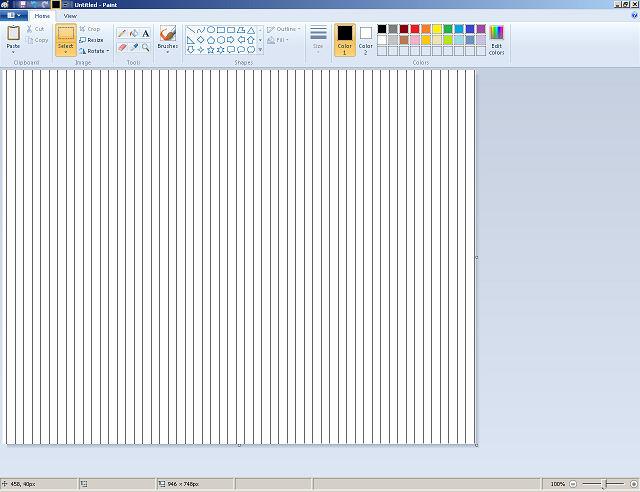 Now just make two more lines going horizontally across the image.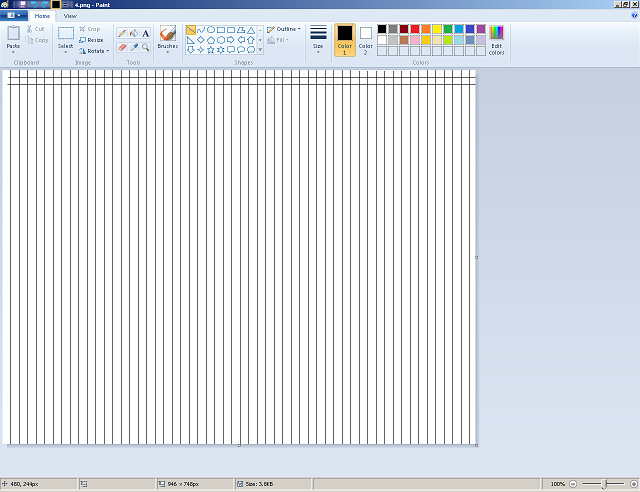 Now just copy and slide like you did the first time, except down this time.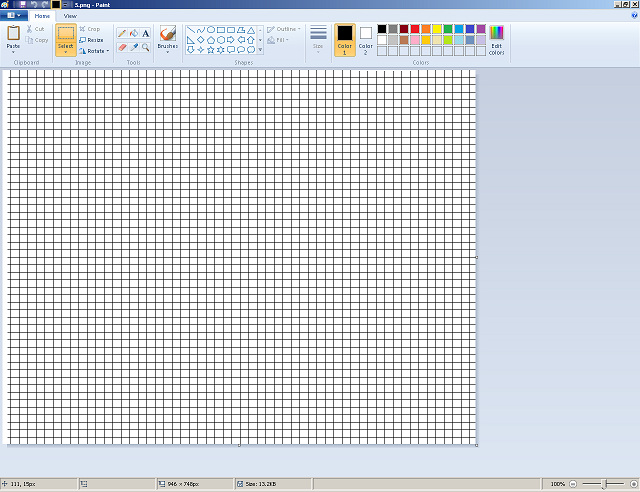 Now you can use this grid that you just made to graph out buildings in minecraft. Just use the paint bucket to fill in the squares of the grid.

_________________
Do what you want cuz a pirate is free! You are a pirate!
Admin




Posts

: 283


Points

: 775


Join date

: 2010-12-07


Age

: 23



...or if your a lazy buggah like myself for example.
You Google images graph paper and chuck it into Photoshop.

http://www.ricksmath.com/images/graphpaper2.gif



Posts

: 956


Points

: 996


Join date

: 2010-12-16


Age

: 26


Location

: Australia Mate. ;)



I just zoom in a lot and enable the grid lines on the view tab.



Posts

: 13


Points

: 16


Join date

: 2010-12-28



thanks shigan very helpful. Even though i never plan buildings cos i m too awesome

but i m sure for those of u who put effort into the game this will help a lot



Posts

: 309


Points

: 374


Join date

: 2010-12-16


Location

: your wifes bed




---
Permissions in this forum:
You
cannot
reply to topics in this forum